Meet Our Team
Dr. Harp Koehler and the Power Within Chiropractic of Elk River Team Welcome You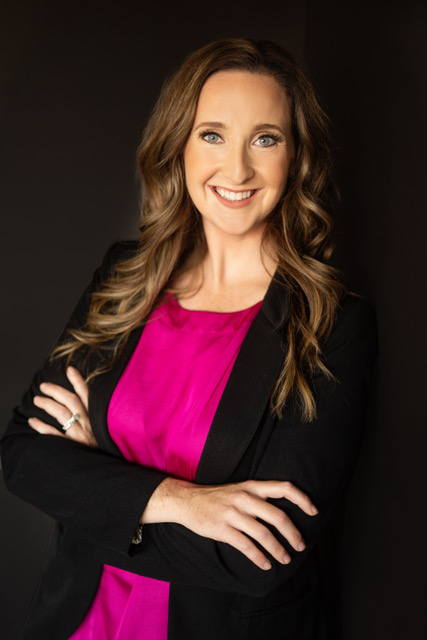 Dr. Mychaela "Callie" Harp Koehler, DC, CCSP®
Owner and Chiropractor at Power Within Chiropractic of Elk River
Certified Chiropractic Sports Physician®

Dr. Mychaela "Callie" Harp Koehler received her Doctor of Chiropractic degree from Northwestern Health Sciences University, College of Chiropractic. Dr. Harp Koehler also holds her CCSP® degree as a board certified Chiropractic Sports Physician from the American Chiropractic Board of Sports Physicians. Roughly only 5,000 individuals in the world hold this distinction. Dr. Harp Koehler has also received her Bachelor of Arts degrees in Biology and Sports Medicine from the College of Saint Benedict and Saint John's University. As part of Dr. Harp Koehler's nine years of education, she completed two years of intense training through various internships under many talented chiropractors throughout the Twin Cities. She also completed numerous continuing education specialty seminars allowing Dr. Harp Koehler to specialize in Sport Chiropractic & Rehabilitation and Applied Kinesiology (AK) which uses muscle testing to help diagnose specific needs for each individual. Chiropractic offers you hands-on, effective treatments which can help to relieve pain and inflammation in your neck, back, and extremities; it offers alternatives which are non-invasive, non-surgical and natural.
Dr. Harp Koehler also utilizes Motion Palpation, nutritional counseling, and soft tissue techniques to help treat patients. Dr. Harp Koehler is a Certified Kinesio Taping Practitioner which helps with lymphatic drainage and muscle strains. She is also certified in Graston® technique and Webster technique. She uses muscle testing to help diagnose special needs for individuals from sports injuries to food sensitivities. She also works on the entire body and on many issues such as back and neck pain, headaches, and extremity problems. Dr. Harp Koehler performs manual adjustments, cranial work, activator, as well as drop-piece adjustments to offer safe and effective chiropractic treatments. Dr. Harp Koehler has a whole body, conservative approach to health and wellness. Spending more time with patients, her compassion, enthusiasm, and positive energy for each patient's well-being can truly be felt.
Dr. Harp Koehler previously practiced chiropractic for over 5 years in Hastings, MN before her and her husband, Jake, moved to Elk River. They are excited to raise their two boys, Kellen and Levi, together in the community that her husband grew up in. In her spare time, she enjoys spending time with her family and friends, working out, attending concerts, and she loves to golf as much as she can.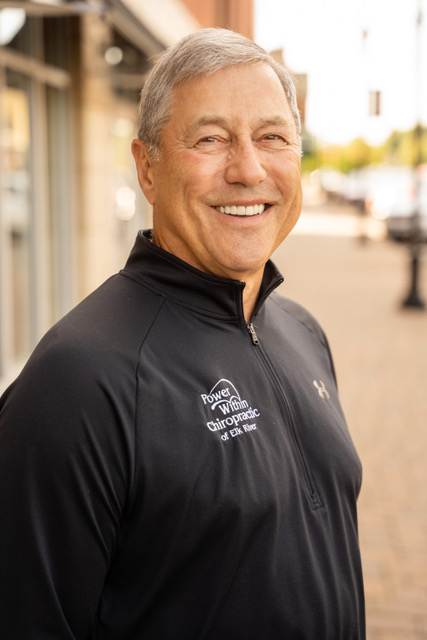 Dr. Howard Johnson
Chiropractor
I grew up in Big Lake, Minnesota where I enjoyed hunting, swimming and boating with friends. I played football and ran track in High School. My family has a long history of service in the United States Military so after High School I enlisted in the Marine Corp where I served as a Basic Electronics instructor and then worked in the field in electronic repair for ground to air communications. I studied Martial arts and learned to scuba dive while stationed in Okinawa, Japan. I was physically beat up by that time and started treating for migraine and back pain with a Chiropractor while attending college in St. Cloud, Minnesota. The results of chiropractic care were very impressive, as I no longer needed to take medications for those issues. I decided that I wanted to help others the same way I had been helped. I graduated from Palmer College of Chiropractic in 1978. I met my wife, Rhonda, while attending Palmer college and we have been married 42 years. We have two daughters who gave us four wonderful grandchildren who constantly surprise us with their achievements and with the love they show us. I have worked with the local Chamber of Commerce and was in Rotary for many years, hosting several exchange students. I have assisted on both the State board, giving the Chiropractic license tests, as well as more than 20 years assisting with the National Chiropractic Board examinations. I have also been a consultant and a Director on a multi-state Chiropractic management corporation board for the past 19 years. My hobbies include yard work, working with my hands, hunting, traveling and getting together with friends from high school and the Marine Corps. Some of the most meaningful events in my life have been caring for my patients. My patients have influenced and shaped my practice greatly. I have, as of April 1st, 2019, joined Dr. Mychaela Harp who owns Power Within Chiropractic of Elk River. Power Within Chiropractic is in the same location as my previous office, only the name has changed.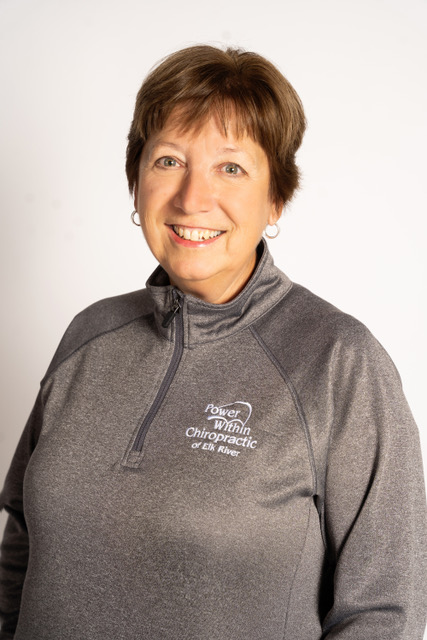 Rhonda
Lead Chiropractic Assistant and Billing Expert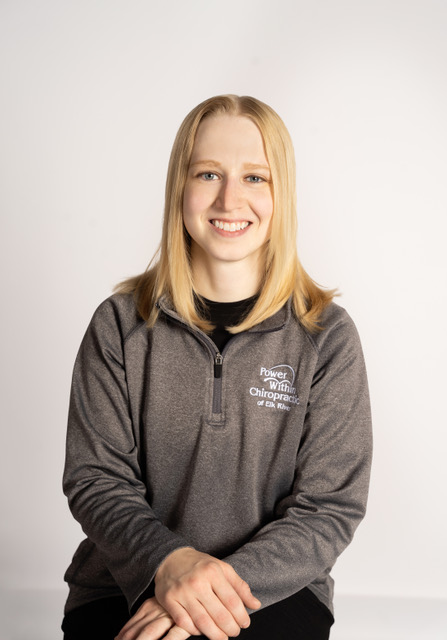 Jenna
Chiropractic Assistant
Location
804 Freeport Ave. NW
Suite A
Elk River, MN 55330
Hours of Operation
Monday: 8am - 6pm
Tuesday: 8am - 5pm
Wednesday: 8am - 6pm
Thursday: 1pm - 5pm
Friday: 8am - 12:30pm